the following story is my sweet friend nataly's breastfeeding journey. when she told me her story, i was absolutely amazed by her commitment and the sacrifices she made to provide breastmilk for her daughter. she is her daughter's hero! thank you so much nataly, for sharing this intimate and challenging part of your parenting journey.
I'd like to start by introducing myself. My name is Nataly, I'm married, and together my husband and I have a 21 month old little girl named Sailor. When first finding out that I was pregnant, like most mothers, I was overwhelmed with emotions. My first emotion was joy, and shortly after was the emotion of fear:
I don't know how to be pregnant. Am I really going to be able to push out a baby?
But there was one thing I did know: that breastfeeding would be the only source of nutrition I'd be giving my newborn. Just from prior education and schooling I had learned the never-ending and wonderful benefits breast-feeding provides for the baby AND the mother. To me, it was a no brainer; breastfeeding was an absolute must.
photograph by christine schoeplein
I'd like to say I'm a lucky girl, as nearly everyone around me supported my decision to breast feed. Both my husband and I had mothers who had practiced extended breastfeeding and felt as strongly about it as I do. My husband read several articles on the benefits of breastfeeding, and his decision was like the others; there was no other choice. I also had friends, cousins and co-workers who had successfully breastfed their babies for a various amounts of months. My spirits were so high; I was SO excited to start my journey on breastfeeding. I felt like no matter where I looked, at the time, there was a breast out and a baby sucking away at the most natural and nutritious food our world could provide. There was absolutely nothing that could get in the way of my breastfeeding, right?
any
position. I was seeing a chiropractor twice a week and because of this, my never-ending browsing of mothering sites turned into hours of web-surfing for relief and support – this is something I regret.
I was scheduled to be, GASP, induced, and luckily when I arrived at the hospital we found out that I was already in early labor. I labored from seven in the morning until two in the afternoon, completely natural and perfectly fine, but then my doctor suggested having my water broken. Anxious and ready for the pain to disappear, I regrettably agreed. I then returned to laboring, although because I had my water unnaturally broken, this time it hurt like hell! My body wasn't responding well and I was put on oxygen because my child was distressed, and after 7 ½ cm of natural birth I gave into the epidural at approximately 5:30 p.m. One hour and nineteen minutes later my daughter was born into this world. Luckily, my doctor respected many wishes of mine to have my baby handed to me immediately, and to not be taken from the room. Now finally, the moment I had been waiting for; a chance to breastfeed my daughter and let my endorphins take me away!
Or so I thought. My daughter wouldn't latch onto me, and although I hadn't fed her, I didn't give in to the hospital feeding her formula; instead I tried and cried, tried and cried. Finally my mother had demanded a lactation specialist to interrupt her routine and come to my room immediately. Once she arrived, I felt relief.
Yes! The moment I've been waiting for is finally here, I'll be breastfeeding my precious baby in no time.
But that didn't happen either. I swear, If I could find the specialist and tell her all the pain she put me through, I'd do it in a heartbeat in hopes that she'd never again make the mistake she made with me. After about 1.5 hours of desperately trying to get Sailor to latch, out went the specialist to retrieve an item that ultimately doomed my daughter's ability to latch to me: THE NIPPLE SHIELD. Can I just suggest that you NEVER let anyone sucker you into one of these?! So once you disgustingly "lick and stick" this item to your breast, the shield provides an abnormally (and I really mean freakishly) long nipple for your baby to easily attach to. At the time, I didn't know that this would hinder my daughter's ability to attach directly to the breast, so I gladly welcomed anything that would assist me in feeding my baby.
After leaving the hospital, the use of the nipple shield continued to hinder my ability to breastfeed naturally. I scheduled for several lactation specialist appointments and spent hours and days leaning against my headboard sobbing. Why won't this work for me, what the eff is wrong with my boobs? It even became hard for my daughter to keep the shield in her mouth, as it would slip at least five times during every single feeding. After having specialists spend hours at my home, and spending nearly $1,000 dollars on assistance, the best answer I got was that I had "inverted nipples". Looking at my nipples, they're not inverted; yes, maybe a little flat, but certainly not inverted. I don't regret spending any of that money, because it gives me peace knowing that I did everything in my power to make this breastfeeding relationship work. My last lactation specialist at Special Addition in Austin finally gave me the answer I knew all along, because of the nipple shield, my daughter would always have a very hard time feeding directly on my breast. At that point, she suggested I pump and never look back, so I did. I bought the bad-boy of them all, a Medela Double Electric Breastpump! A little pricey, but the money was insignificant as I would still be able to give my baby the proper and most natural nutrition she deserved!
Although I still often tried to feed my baby on my breast, it became a stressful situation for both her and I, and I felt that it was unhealthy to have her scream in frustration at my breast. Luckily (and maybe because of the screaming) my milk supply was abundant and I was able to pump nearly ALL day and freeze and save tons of milk so that each time she was hungry, I'd still give her what she needed. After six and half months my milk supply ran out; I was as dry as I could be. Even then, my mother-in-law shared a story of how she had similar issues and gave me tons of tips on how I could start re-lactating, but nothing worked. Luckily I saved several bags of her frozen milk and would supplement between breast milk and formula. I also was humbled by a dear friend (who wishes to remain anonymous) who so graciously offered her milk to my daughter every now and then. It wasn't until my daughter was nearly ten months old when I finally ran out of frozen breast milk. At that point, with permission from a professional, I started her on cow's milk and water.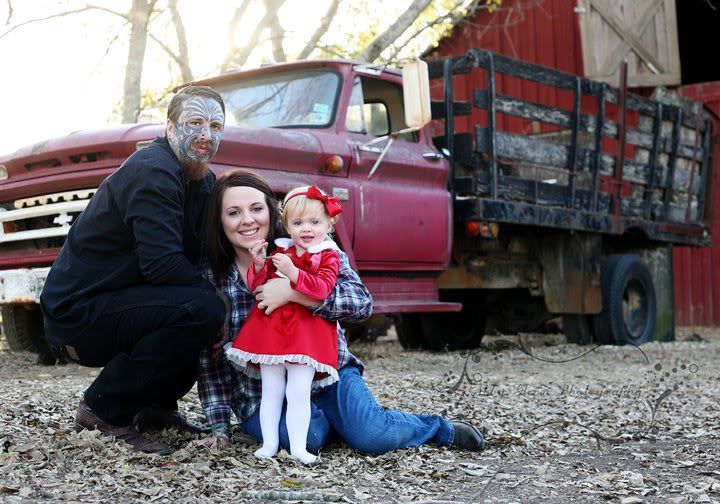 When I look back at the big picture of my breastfeeding journey, it isn't at all what I imagined, but I am at peace with myself knowing that I did everything I could and successfully EXCLUSIVELY breastfed my daughter for six and a half months and still offer her some source of breast milk for nearly ten months! My story is not known by everyone and I have been judged for not feeding my daughter at my breast. If writing this story could even reach one mother going through the same issues and give her hope, I know that God put me in this situation to aide others in the same predicament and therefore I can look back at my situation and smile. I can truly say that I am proud of all that I have accomplished!
I also want to thank Whitney for asking me to guest blog for her, and although I was a little nervous about being judged, Whitney assured me that my story was beautiful and inspirational. I am eternally grateful for the support and love she has given me so abundantly; she has been an inspiration to me, and a truly God-sent blessing!
thanks for the sweet words, nataly. :) all photos sent to me by nataly to use for this post. if you have something you want to share, and would like to be a guest mama blogger on leaves of my tree, please contact me at info@leavesofmytree.com.