i have been sewing a considerable amount this past year, more than ever. i made river a lopsided giraffe named stanley, whose head is heavier than his body [but without a mane and tail, because i forgot to sew them on], a monster named monster, a totally screwed-up pair of baby booties [oh wait, just one. i gave up after the first booty], some baby slings [it took me five or six tries] and i have also been reading many sewing blogs. okay, which doesn't mean anything, but hey, i can at least
feel
domestic and creative through other's domesticity and creativity. i've really been wanting to sew my own diaper, and i had previously tried to convert an old, worn prefold into a fitted diaper, figuring if it didn't work then it wouldn't be a waste. it turned out way too small and way too ugly. maybe i'll use it for our someday-newborn, no wait, probably not. with all this practice under my belt, i decided to try bigger and better things.
a few weeks ago i decided, rather hastily and by the encouragement of john, to make a fleece diaper cover. i searched for tutorials until
i found one
that was simple and easy to follow, and got to work. half the time was spent trying to trace a bummis super brite cover. i first taped four sheets of paper together to have a large enough to surface on which to draw, and then clumsily tried to stretch the elastic out while tracing the cover at the same time. after a while, john pointed out he had a giant pad of paper on the wall behind me.
i transfered the clumsy pattern onto the paper and cut it out. i must have adjusted and readjusted the pattern at least a dozen times. at one point, i thought i had sewn the diaper together pretty well, but once i turned it right-side-out i realized it was way too big in the front. so i adjusted some more. the entire time i was very nervous about what the finished project would be like, because as explain above, my track record is not all that impressive. i will say that this time around, i was very careful. i pinned and measured and remained patient [kind of] and tried my hardest to keep things even and semi-professional-looking and not-lopsided.
but enough talking. look at this baby!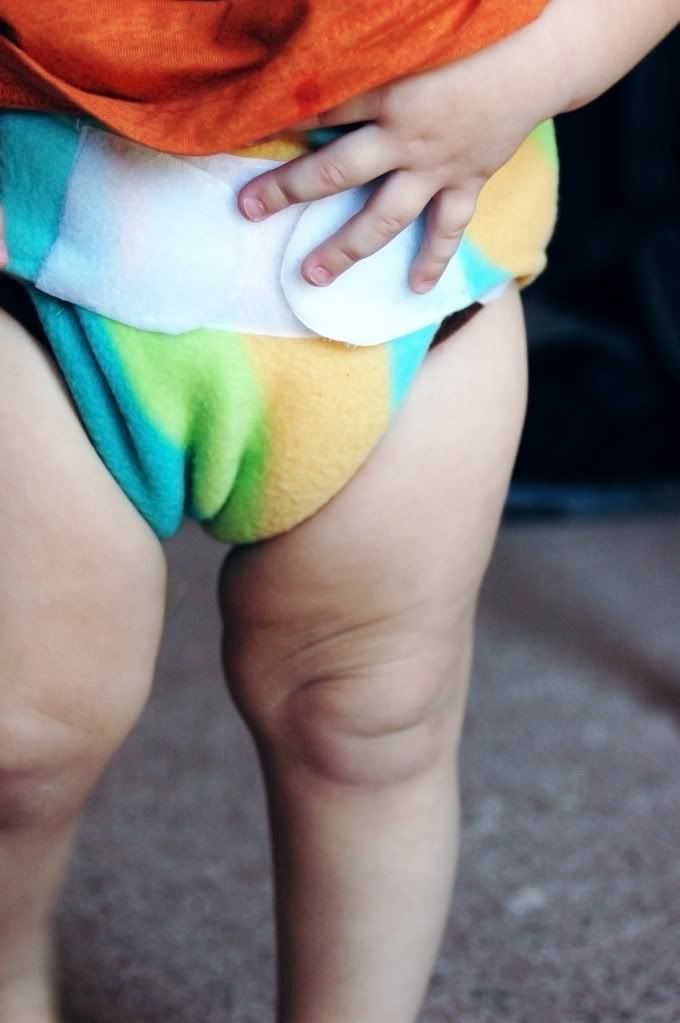 and by baby, i mean the diaper on my baby's butt. isn't it wonderful?! okay, definitely not wonderful, but it is pretty decent, right? if you don't notice the gray thread on one of the velcro tabs [because i ran out of white]. i didn't know i was
capable
of sewing
decently
. it is the best darn thing i have ever sewn. i am quite proud of myself. i finished the diaper at midnight after about three hours of work [yeah, shouldn't have taken that long] and i wanted to wake up river to change his diaper. this is how excited i was. it was like christmas.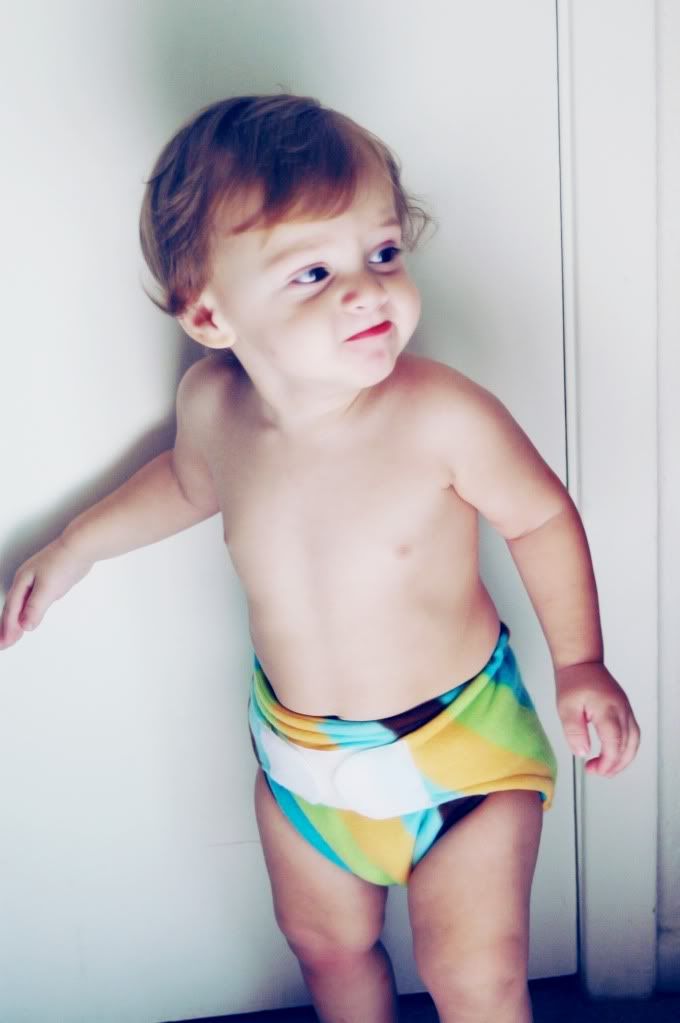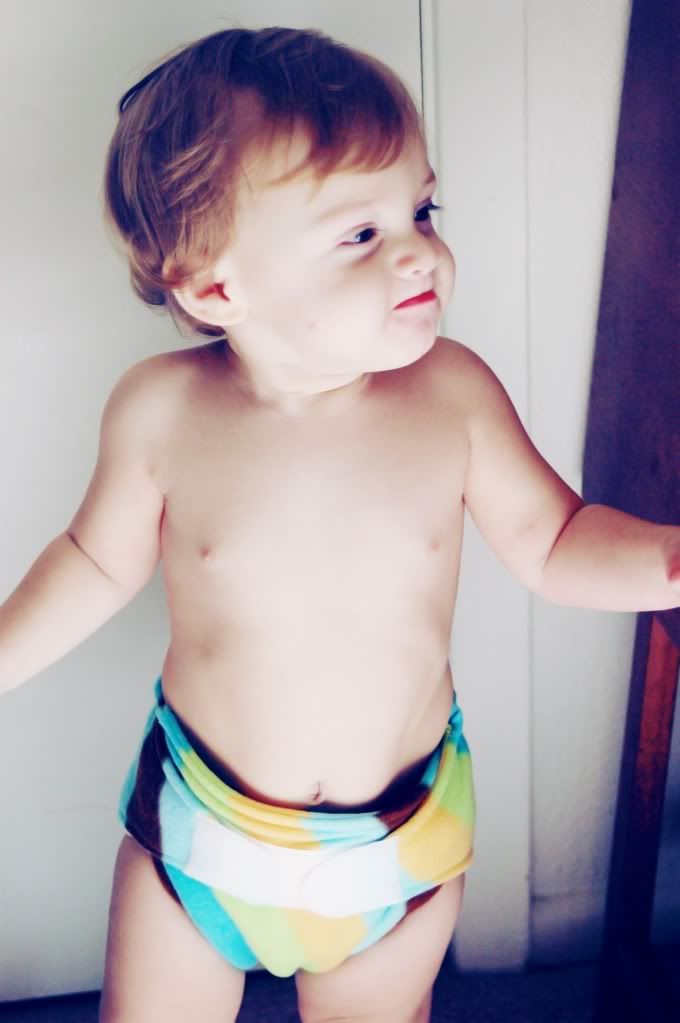 in these pictures river is making his "kissy face." he sticks his bottom lip out over his top lip, tilts his head and says, "mmmm-ah!" it's the funniest thing ever. he looks like a turtle.